Wealth Management Page
Gary Popkes, CFP® Senior Vice-President, Wealth Management & Trust
101 S Phillips Ave, Ste 103
Sioux Falls, SD 57104
"Helping others work through challenges and obstacles to make a better future for them, their families and their favorite organizations" is rewarding for Gary. Gary has 28 years of experience in the banking industry, with 5 of those years being at Frontier Bank.
Gary attended South Dakota State University and Augustana University where he received a degree in Business Administration. Gary then went on to the College for Financial Planning where he obtained his Certified Financial Planner® designation. He is actively involved in the Sioux Falls Noon Sertoma Club, his Church Council, and Junior Achievement, as well as being a Butterfly House & Aquarium Board Member and a Dave Ramsey's Financial Peace University Facilitator.
The Rock Rapids native also enjoys fishing, hunting, kayaking, bicycling, golfing, woodworking, and hiking. Gary and his wife, Laura have three children: daughter Lyndsea is in chiropractic school, son Nathan studies architecture at South Dakota State University, and son Nick is going into 7th grade.
Brad Lupkes, CFP® Financial Advisor
301 1st Ave
Rock Rapids, IA 51246
Working in partnership with his clients to create a plan that will help them reach their goals, is what Brad enjoys most about his profession. Brad is responsible for helping people manage their investments and working with his clients to create and maintain a financial plan for their long term goals. He says, "It's great getting to know my clients on a personal level and building a relationship with them." Brad has 17 years of experience in the banking industry, with 7 of those years being at Frontier Bank.
Originally from Rock Rapids, Iowa, Brad earned his degree in business from the University of Sioux Falls, in Sioux Falls, South Dakota. He is a Northwest Iowa Community College Foundation Board Member and involved with Knights of Columbus and Kiwanis. Brad obtained his Certified Financial Planner™ certification in October of 2020.
Brad enjoys reading, golf, BBQ, home projects and attending his kids' activities. He and his wife Shawna have four children, Will, Clara, Isaac and Peter.
George Schneidermann, Trust Advisor

301 1st Ave
Rock Rapids, IA 51246
George has 50 years of experience in the banking industry, with 43 of those at Frontier Bank. George's long career in banking is a result of working with a great staff and truly enjoying Frontier customers.
George is originally from George, IA. He earned his BS in Ag Business and MS in Economics both from Iowa State University. George serves his community, being actively involved with the Merrill Pioneer Community Hospital, and as a Public Utility Trustee and member of the First Reformed Church of Rock Rapids.
In his free time, George enjoys reading, golf and working at the farm. He is married with three children and six grandchildren.
Alan Meyer, Chief Wealth Management & Trust Officer
101 S Phillips Ave, Ste 103
Sioux Falls, SD 57104
Taylor Heyer, Trust Administrative Assistant

101 S Phillips Ave, Ste 103
Sioux Falls, SD 57104
Taylor has been with the bank for two years and says, "The best things about my career are the challenges that arise and overcoming them. Whether it is providing a Bank service, trouble-shooting to help customers out, or just the daily duties of our department, I'm always trying to make the best impression." Taylor truly enjoys the people interaction that being a CSR/Trust Administrative Assistant provides. Within the Wealth Management and Trust department, Taylor is responsible for entering daily transactions, updating market values, completing beneficiary distributions and preparing operations reports.
Taylor grew up in rural Rock Rapids, IA and attended South Dakota State University where she earned her degree in Animal Science Business and Production with a minor in Agronomy. She is involved in Plum Creek Rodeo Club Barrel Racing, Iowa National Barrel Horse Association, American Quarter Horse Association, American Miniature Horse Registry as well as American Shetland Pony Club. Taylor enjoys working outside on her acreage, barrel racing, and raising and showing Miniature Horses.
Taylor and husband Kaleb live on an acreage outside of Rock Rapids.
Rhonda Groen, Trust Administrative Assistant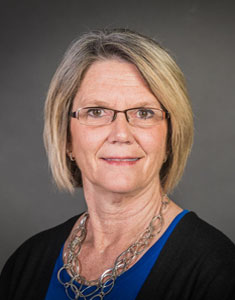 301 1st Ave
Rock Rapids, IA 51246
Rhonda has been with Frontier Bank for 32 years and the best part is that she gets to work in many areas of the bank, making each day different. Rhonda earned an Accounting degree from Nettleton College in Sioux Falls, South Dakota.
Rhonda serves her community as a Merrill Pioneer Community Hospital Board Member, and as a member of the Ellsworth Community Club and Zion Presbyterian Church. Rhonda enjoys camping, walking, riding bike, motorcycling and spending time with her family.
Rhonda lives in Ellsworth, MN with her husband. They have three daughters and sons-in-law and six grandchildren.
Brenda Zylstra, Corporate & Trust Counsel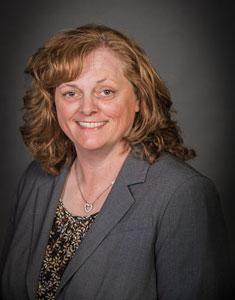 301 1st Ave
Rock Rapids, IA 51246
Brenda has been with Frontier Bank for 21 years. The best parts of her work are her coworkers and the creativity and entrepreneurship of the customers.
Brenda earned her BA from Bethel University and JD from the University of Minnesota Law School. She is active in Lyon County 4H, Junior Achievement, as a School Booster, as a member of the Larchwood Fire Board and Township Trustee and playing piano and teaching Sunday School at her church. Brenda also enjoys working the family farm, going to her children's events, and music.
Brenda lives in Larchwood, IA with her husband and four children.
Audra Klinkenborg, Trust Administrative Assistant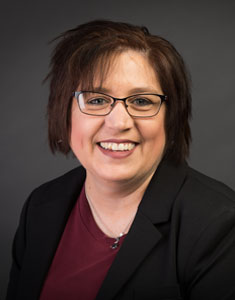 301 1st Ave
Rock Rapids, IA 51246
Audra has 31 years of experience in the banking industry and has been with Frontier Bank for 26 years. Audra truly enjoys helping customers with their financial needs, as well as coordinating special events and opportunities for the Bank's Freedom Club members.
Audra enjoys gardening, reading, crocheting, spending time with family and traveling. She is also the Treasurer of the Women's Ministry and a care elder both at the First Reformed Church of Rock Rapids.
Audra is married to Tom and they have a daughter Brittany and son-in-law Brett.
How We Invest
We are firm believers that investors who have a plan have a better chance of achieving their goals than those who make their investment decisions based on the events of the day. Here's what you can expect when you begin developing your plan with one of our advisors.
Goal Identification
In your first meeting, we will discuss your current situation to identify your starting point and visit about your goals to determine where you want to be in the future. We will have an honest conversation about risk, so we are both on the same page with regards to how much risk you are personally comfortable with.
Plan Development and Implementation
After our initial meeting, we will take the time to review your current situation and develop a plan that will give you the best probability of reaching your long-term goals. We will discuss your personalized plan and work together to make any adjustments that make you comfortable with your plan.
Monitoring
Once your plan is in place, you'll define how you'd like us to communicate with you – phone, email, or in person. You'll have the ability to view your account anytime through our secure website or receive paper statements. Lastly, your advisor will review your plan with you on an annual basis to ensure your plan remains on track.
How We Earn Your Trust
We hold ourselves to the fiduciary standard, the highest in the industry. This means we enthusiastically accept the legal responsibility and obligation to serve our client's best interests and not our own.
We are a fee-only firm. We don't charge commissions when you invest your money or impose penalties when you need access to your money. Our one fee is fully disclosed up front and clearly displayed on your statement.
It's our responsibility to understand the complexities of your situation and our plans are built with your unique goals in mind. We will continue to review your plan with you to ensure your plan stays on course toward your goals and to ensure you have a clear understanding of what we're doing with your money.
We conduct thorough internal due diligence on all our investment models.
We are happy to coordinate with other advisors and professionals you work with, including estate attorneys and CPA's.
Typical Questions We Address
Am I saving enough for retirement?
Will my money last through retirement?
How do I save for my child's college expenses?
Do I have the right types of insurance?
Can I afford a second home?
Are my wills and estate plans properly set up?
What should I be doing in my company's 401k?
"Often the problem with investments is distance. By that I mean you make an investment and that's it. Suddenly there's no communication and you're left second-guessing your decision.

That is the difference I receive from Frontier Bank and particularly from Gary Popkes. Some days I think he invented the word "service."

If you are looking for an organization that will genuinely keep tabs on your investments and walk through things with you day by day, choose Frontier. And get ready for some good old fashioned service."

-Craig Lawrence
Founder Lawrence & Schiller